The Guide to Choosing and Using the Right Trolley in a Warehouse
Date Posted:12 April 2022
Working in a warehouse is one of the most taxing jobs there is, but having the right equipment can make it much easier. While there are a lot of different types of equipment a warehouse worker needs to get through the workday, the most helpful one is undoubtedly the trolley.
A trolley used in warehouse spaces is the most common sight you can see in this environment. Due to the vast loads workers need to carry and transport, this tool is an irreplaceable asset. However, sometimes it can be hard to choose the right trolley and know how to use it properly.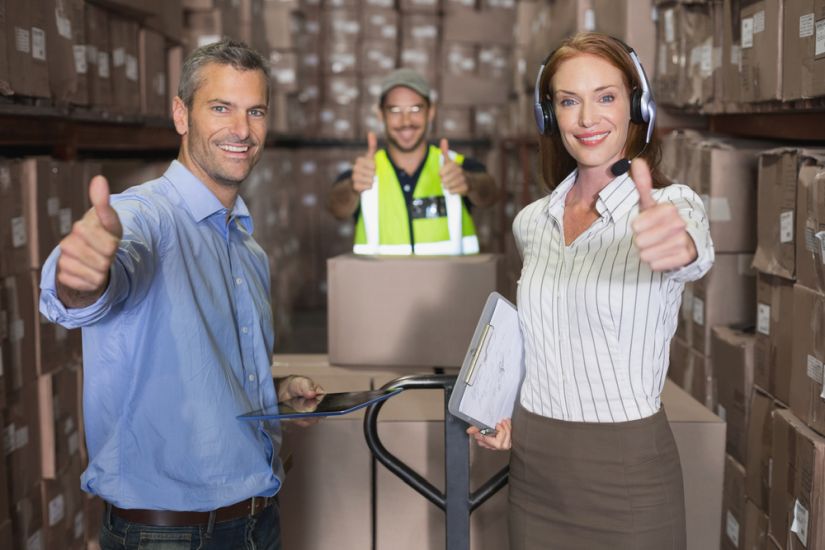 Benefits of using trolleys
Smart warehouse owners are always quick to jump when they're presented with the chance to get trolleys for warehouse use because they know just how useful and beneficial they are.
These are some of the biggest benefits of using trolleys:
They protect whatever they're carrying. While there are many different kinds of trolleys, all of them have one thing in common. They all have a surface for carrying your load that is completely secure. This leaves your load motionless, meaning it's completely safe during transport.
A very simple design. Each type of trolley has one more thing in common, which is its simplistic design. This simple design means that even if a worker has never used a trolley before, they will pick up on the mechanism in no time, especially because it requires minimal human involvement.
They're durable and tough. Standard trolleys can carry loads weighing up to 250kg. Also, there are some trollies that come equipped with pneumatic wheels which allow them to withstand loads weighing 800kg or even more. And as a bonus, these tools were built to last years with very little maintenance.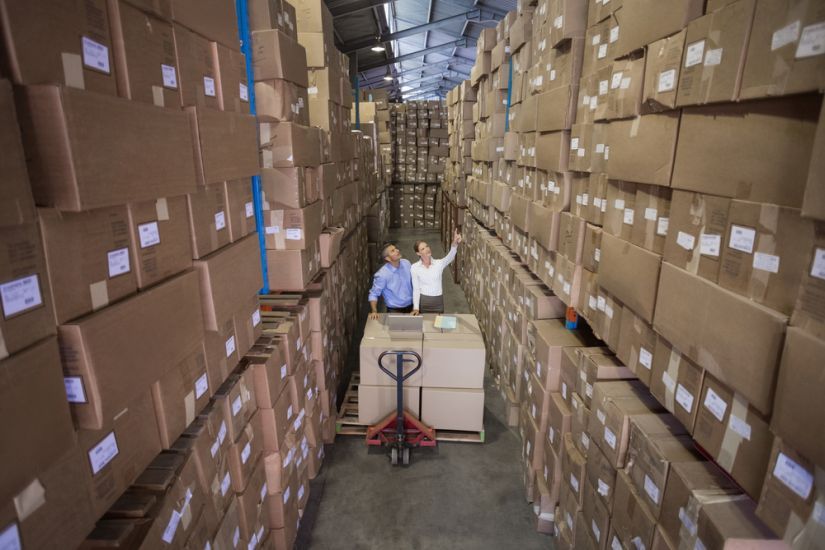 What are the risks of using trolleys for warehouse activities?
While injuries that come from using trolleys aren't on the list of the most common warehouse injuries, that doesn't mean that there isn't any risk involved. After all, when you use warehouse picking trolleys, hand trolleys, or hand trucks to transport bulky and heavy items, you can seriously injure yourself if you aren't careful.
Of course, trolleys reduce the risk of injuries that come from lifting and carrying heavy, bulky, and awkward items by hand. Nonetheless, there are some manual handling risks that are associated with pulling and pushing all kinds of trolleys.
One of the most prevalent types of injuries that can occur during the process of pulling or pushing a trolley is known as musculoskeletal disorders, or MSD for short. These are injuries that happen to the muscles, joints, nerves, and spinal discs during strenuous activities.
There is also a risk of crushing your hands and fingers if you aren't careful enough while using a trolley, especially when loading and unloading items. And there's also a risk of getting your lower legs and feet crushed or hit while pulling and pushing the trolley.
How to choose a warehouse trolley
Trolleys are incredibly useful, but if you don't choose the right one, they can be a hazard in the workplace. After all, using the wrong equipment can be even more dangerous than not using any equipment at all.
Here are some of the things you need to take into consideration when choosing a trolley:
In what type of environment will the trolley be used and for what type of work.
The characteristics of your employees.
The shape, size, and weight of the loads that will be transported with the trolley.
How frequently the trolley will be used and for what distances.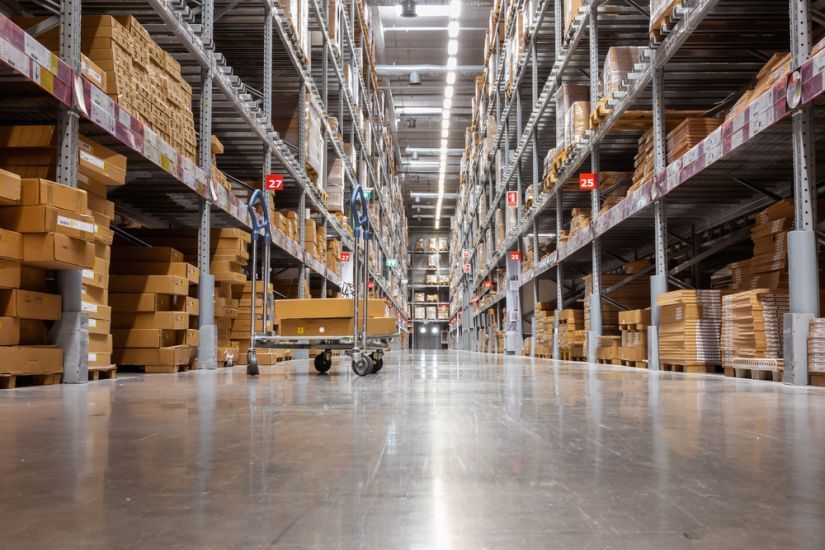 When you know all of these factors, it will be easier to pinpoint the best trolleys and hand trucks for your warehouse.
What are the minimum requirements for trolleys used in warehouse environments?
Here are some of the minimum requirements you should have for your warehouse trolleys:
A scissor base or a high-adjustable spring will ensure workers can position the load they're carrying at the perfect height.
A maximum height for stacking that will allow workers to see over the load.
Handles that are placed away from the trolley's body so workers can use them without accidentally kicking it.
Wheels and castors that are suitable for the surface of the warehouse's floor.
A clearly visible label that shows how heavy of a load the trolley can hold.
Low-resistance bearings.
Regular maintenance and inspection.
Factors to consider when choosing a trolley
When it comes to choosing the perfect trolley, you need to take two types of factors into consideration.
Environment factors
Distance. If the distances are huge, consider trolleys with durable wheels and castors as well as mechanical assistance.
Floor gradient. If your flooring has an incline in slope, you need a trolley with straps for securing loads, speed control in handles, mechanical assistance, and safety breaks.
Floor surface. The ideal floor surface for operating trolleys is smooth without any patches or ridges and preferably without stairs.
Space availability and storage. Choose a trolley suited to the available space you have. If you're low on storage, consider a foldable or collapsible trolley.
Task factors
Transferring loads. If you're transferring loads into a vehicle, use collapsible or folding trolleys. And if you need trolleys for outdoor use, look for ones that come with wheels and castors designed just for that.
Moving and stacking items. Use a trolley with lockable wheels that will prevent movement during loading and unloading. And make sure the height of the load and the trolley won't affect the worker's field of vision.
Moving loads from different heights. Use a hydraulic lift or a scissor lift trolley.
How much force is required to push and pull. It's best to use trolleys that come with mechanization that reduce the need for workers to push and pull.
Dismantling and setting up collapsible trolleys. Take into account the width, height, and length of the trolley.
Administrative processes and work practices. Think about the testing for the trolley, where it will be stored, and the worker training for proper trolley usage and maintenance.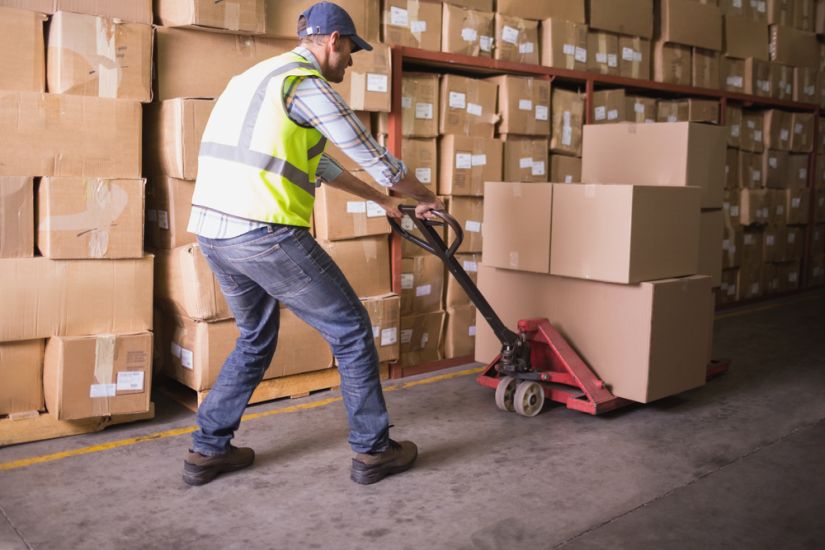 Different types of trolleys
As you could see, your trolley choice will depend on numerous factors.
There are several different types of trolleys:
Hand trolleys. A solid base, two wheels, and a strong back allow the worker to stack boxes on these trolleys, tilt them slightly towards them, and then push them.
Platform trolley. A four-wheel chassis with handles on both ends and a flat platform describes a warehouse platform trolley, which is arguably the most common type of trolley. They can be both open and caged and can withhold various weight capacities.
Shelf trolleys. These are platform trolleys that come with shelves that allow you to transport multiple different-sized items. They can carry a weight of up to 500kg.
Wagon trolleys. As the name implies, these trolleys are similar to wagons and they're used for transporting heavier items and can withstand loads of up to one ton. They have pneumatic wheels which provide them with great stability and mobility.
Tote trolleys. A warehouse tote trolley is a metal frame that sits on a warehouse trolley cart and holds boxes. They come with wheels that make them easy to move.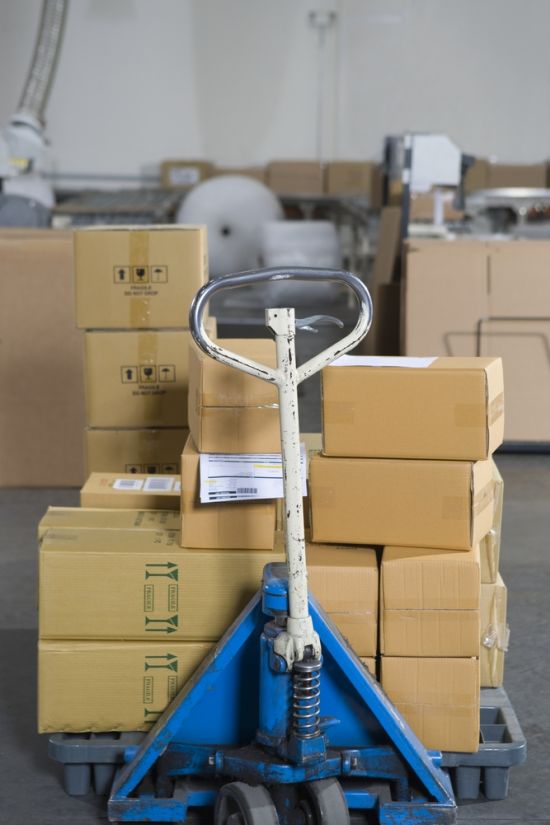 How to use trolleys safely
Before any of your workers start using a trolley, it's important to teach them how to use trolleys safely and what precautions they need to take to ensure nobody gets hurt in the warehouse.
Here are a few things they need to keep in mind:
Looking out for slopes. If the person who is controlling the trolley brings it over a slope, there is a high chance it will tip over. If your warehouse has slopes, the load on the trolley needs to be evenly distributed, the worker needs to have a firm grip on it, and always look where they're going.
Knowing how to load and unload. If the load is too heavy for the worker, they should always ask for help while loading and unloading to avoid any injury. And during unloading, the worker should drop the items from a low height with a lot of care and precision.
Applying the right amount of force. Explain to workers that the amount of force they need to apply when moving the trolley should be approximately 2% of the weight of the load. But other factors will come into play such as the type of wheels on the trolley and the surface it's being pushed on.
It's also important to remember to:
Wear appropriate clothing and safety footwear is necessary.
Never leave the trolley unattended when it's loaded.
Always check the condition of the trolley before using it.
Check if the proposed route is clear of all obstructions before pushing the trolley.
Make sure the trolley they're using is appropriate for the task at hand.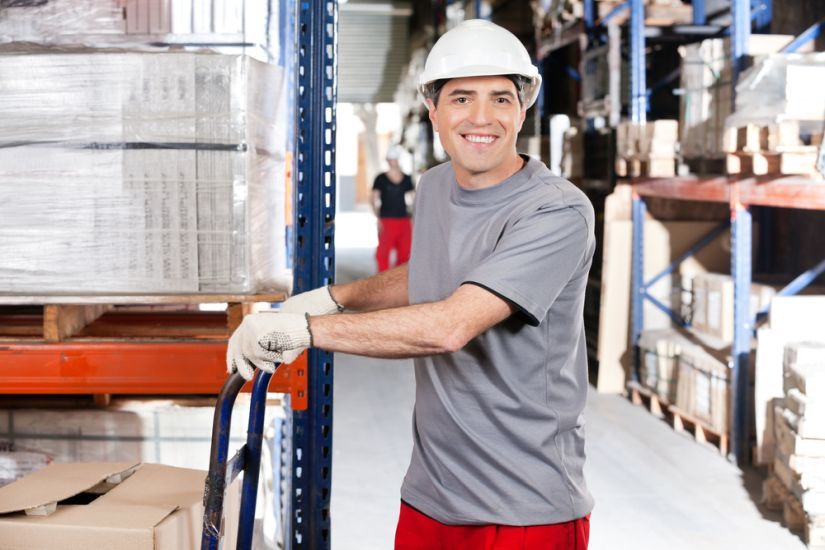 Summary
Trolleys are among the most useful and most common pieces of equipment found in warehouses. They allow the workers in those warehouses to perform difficult tasks with very little effort. However, you still need to know the proper safety measures to take when using one.
Trolleys come in all different shapes, sizes, and designs, and regardless of what you need them for, you can easily find a trolley that will fit your needs and requirements. Just make sure you're buying your equipment from a trustworthy source.
---
Leave a comment