5 Warehouse Organization Ideas You Can Implement Now
Date Posted:2 June 2022
The entire supply chain of a business wouldn't be able to exist without an efficient and lean organization that manages to keep everything running smoothly. The way you approach warehouse organization affects the bottom line your business will have.
A poorly organized warehouse translates to a poorly organized business and there is very little use in the rest of your company performing well if this one aspect is failing. However, it's important to mention that creating a warehouse organization system is far from an easy task.
That is why we prepared these warehouse organization tips you can implement.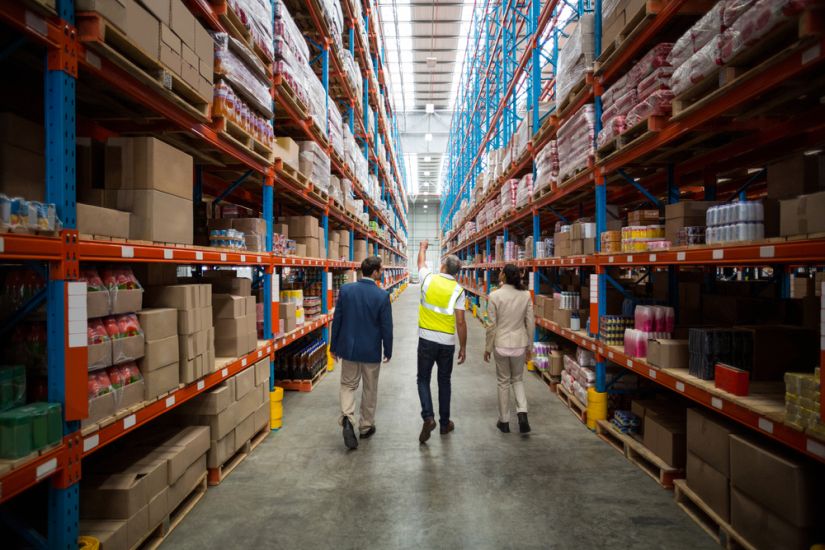 1. Create a layout and optimize the space
No matter how big or small the space you're dealing with is, you need to create a layout that will allow you to optimize the space where you work. This should start with an accurate 2D visualization that you can create by using digital design software or a simple physical paper schematic.
Whichever method you choose, it's vital that you make sure all of the measurements you are using are completely accurate to the last inch. If they're not, you're going to have a real issue later when putting in your lifting equipment and shelving.
Once you have the schematics of your warehouse with the exact measurements, you need to take all stationary features into account.
This includes:
All supports or columns
Stairways
Overhead doors
Sloping floors
Built-out office areas
Any equipment that is already installed
Most warehouse layouts set aside dedicated space for offices. You will only need a rough block-out, but don't forget to account for doors that open out into the warehouse. If you don't, you might accidentally block out access to the doors.
If you plan to use your warehouse for shipping and receiving inventory, don't forget to include these dedicated exists and entrances in your design schematic. Each major feature of the schematic needs to be noted and carefully planned out so you can properly draw the warehouse layout.
And finally, you need to think about how you're planning to use your warehouse if you want to create an efficient floor plan. Whether it's for shipping, product storage, or product assembly, if you know what your unique business needs are, it will be much easier to figure out your warehouse layout.
2. Manage the inventory
The first step in managing your inventory is to classify all the inventory you have in stock accordingly. Write down everything you have in your warehouse and how often each piece of inventory is moved. This will help you classify it into categories: (A), medium (B), slow (C), and very slow (D) movers.
From there, you can get into the finer details of warehouse inventory management. Here are a few steps you can follow to make this process go easier and be as smooth as possible:
Compartmentalize all of your inventory. You can do this with bins, totes, and dividers and create a slotting strategy. But keep in mind that you should only slot it after you've classified and compartmentalized the inventory, and ideally labelled it as well.
Create an efficient receiving process. This process will help you stay organized with all the materials that are coming in and going out. And while you're at it, don't forget to take the returns handling process into consideration as well.
Use "Just in time" practices. If you do this, you will always know how much inventory you have in stock at any given time.
Leave extra room for safety stock. Safety stock is the inventory you should hold in case a shortage occurs so you're always safe and it's always a smart idea to hold it. Of course, this only works if you're dealing with non-perishable inventory.
Use cycle counting. This will allow you to keep track of your inventory. You can do it weekly, monthly, or even quarterly, and it will help you get rid of the expensive year-end inventory count.
If possible, automate your storage. By doing this, you can use the maximum capacity of the space you have. You can use a warehouse management system that will help you with warehouse storage organization ideas.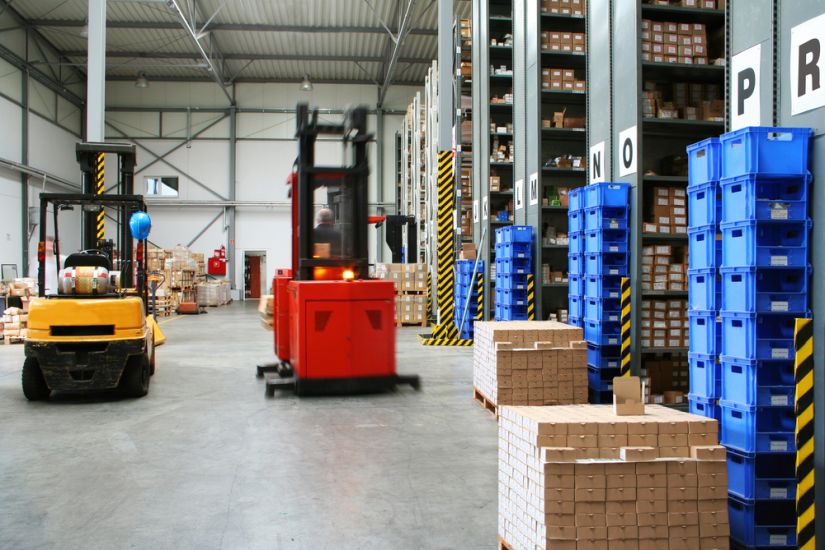 3. Choose the right equipment
The global warehousing and storage market size is projected to reach $654,920 million by 2028, so it's safe to say there is a high demand in this industry.
Regardless of what kind of warehouse operations you're dealing with, you still need to use some kind of equipment, for example packing stations or assembly tables. When planning out the layout of your warehouse, you need to take your equipment into consideration.
Let's go through some of the most commonly used warehouse equipment options and how they're used:
Pallet racks. These racks were designed to stock products of all sizes and are made out of various materials. They are available in multiple sizes but they're most commonly 4' deep x 8' long and have a height of 8'-12'. Pallet racks are an irreplaceable part of any warehouse racking organization.
Heavy-duty shelving. This type of shelving is ideal for smaller warehouses and is typically 3'-8' long and 6'-8' high. They usually hold less weight than pallet racks.
Light-duty shelving. Warehouse shelving organization doesn't usually include LD shelving, but it's a great option if you have a small space and need to store multiple items of different dimensions. The most common size is from 18" to 2' deep by 4' long.
Cantilever racks. These racks are ideal for oversize material storage such as lumber, pipes, and panels.
Warehouse-calibre boxes, barrels, and hoppers. This type of heavy-weight storage is common in warehouses that have assembly and manufacturing operations. They are used to store, dump, and transport heavy materials. They come in various sizes.
Assembly bins. Warehouses are typically equipped with these bins because they're great for storage, they're stackable and have an easy-access design.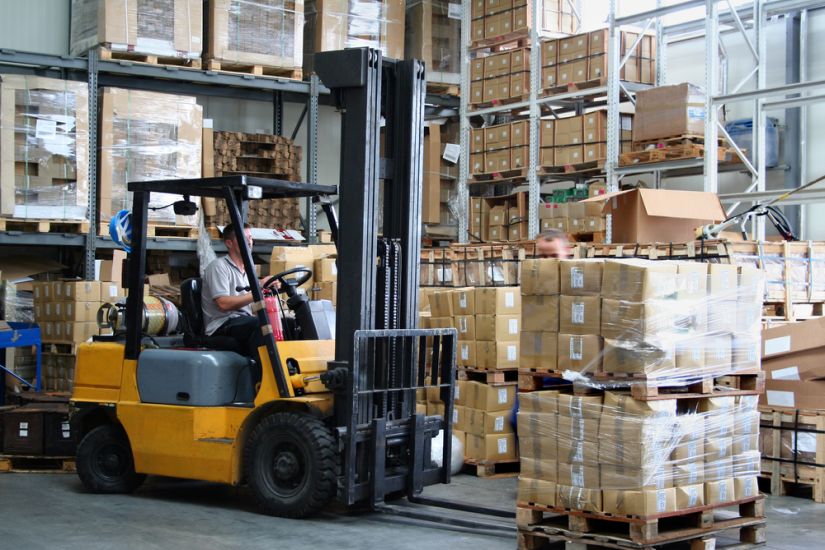 4. Mind the traffic flow
It's important to note that inventory warehouse organization ideas won't be of any help if you don't zero in on the detailed schematic you created. The main goal of this schematic is to place every element in the right place so you can create a traffic flow that is both efficient and productivity-boosting.
Here are some things you should explore so you can figure out your operations flow:
Determine how much time both you and your workers will spend in each location of the warehouse.
Consider which elements of the warehouse most of the work will centre around and where the foot traffic will be the most prevalent.
Figure out what needs your team will have while moving around the warehouse, including how you will gather items and what items need to be kept at arm's reach.
When you figure all of this out, you will have an idea of how the traffic will work around your warehouse and what are the best ways to move around. Once you know what needs to be done and who will do each task, you shouldn't have any issues.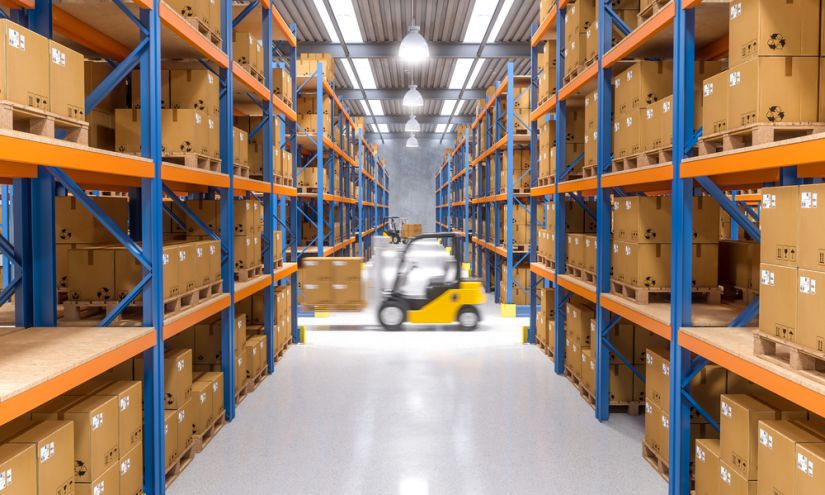 5. Clean the warehouse regularly
There is no amount of warehouse storage organization ideas or inventory warehouse organization ideas that would help if you don't clean your warehouse regularly. A clean warehouse is necessary if you want to avoid common warehouse injuries.
One of the options you can go with to help you maintain the warehouse clean is to hire professionals who will clean your facilities. A professional service will ensure your warehouse is free from any dirt, dust, or hazards such as spills that might endanger your workers.
Worldwide, about 340 million work-related accidents happen yearly, so try to avoid injuries as much as possible.
If you don't have the necessary funds to hire a professional cleaning service, you can train your employees to do this job. However, you need to train them well, make sure everyone has an assigned duty, provide waste handling equipment, and explain to them the dangers of an unclean warehouse.
Keeping a clean warehouse also means adhering to the maintenance schedules for all of your machines as they were recommended by the manufacturers. This will ensure your facility is in working order at all times and you don't run into any unexpected issues or breakdowns.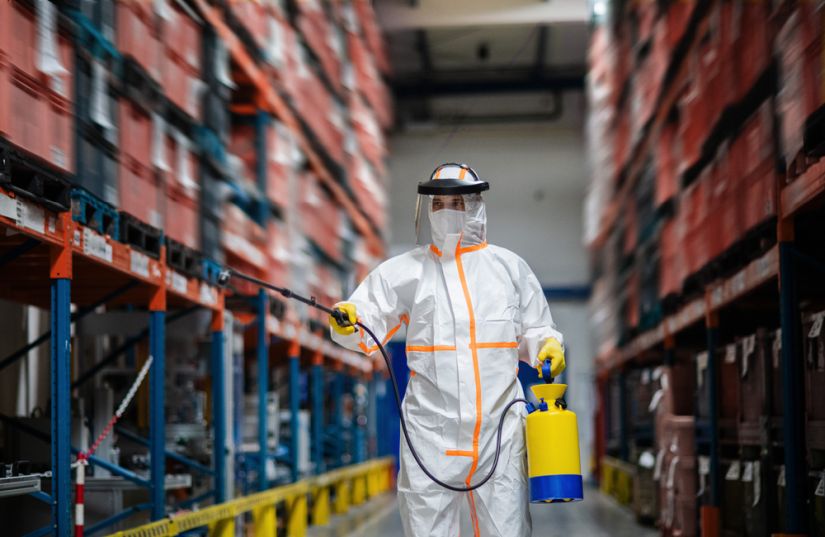 Keep your warehouse organized and clean
We hope the tips you read about here will help you create the perfect warehouse organization system. If you follow everything you read about here and pay close attention, there's nothing to worry about.
This includes warehouse pallet organization as well as warehouse shelving organization. And last but certainly not least, you need to make sure your warehouse is always clean and a safe space for your employees.
This may be a lot to take in and seem like a lot of work, but it's vital. So make sure you take it seriously and good luck!
---
Leave a comment